FDA Did Not Change Position on Ivermectin Use, Contrary to Online Claims
26.11.2022, 11:30,
Разное
Подписаться на Telegram-канал
Подписаться в Google News
Поддержать в Patreon
SciCheck Digest
In response to a civil suit, lawyers for the Food and Drug Administration described the agency's warnings about the unapproved use of ivermectin to treat COVID-19 as "recommendations." Although that description doesn't reveal new information, some conservative outlets have falsely claimed it's an "outrageous" revelation and a change in the FDA's position.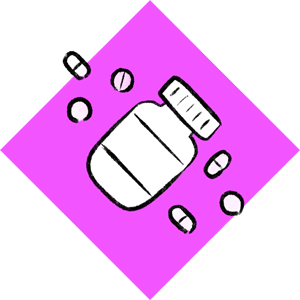 What treatments are available for COVID-19?
What treatments are available for COVID-19?
There are no cures for COVID-19, but an increasing number of evidence-based treatments have been identified. Most of these have emergency use authorization, rather than full approval, from the Food and Drug Administration.
At the end of December 2021, the FDA authorized for emergency use the first oral antivirals for COVID-19, Pfizer's Paxlovid and Merck's molnupiravir. Both drugs are authorized for patients with mild-to-moderate COVID-19 who are at high risk of severe disease. The pills should be given as early as possible and no later than five days after symptoms begin.
Paxlovid consists of nirmatrelvir, a protease inhibitor that prevents replication of the coronavirus, or SARS-CoV-2; and ritonavir, a drug that slows breakdown of nirmatrelvir. Paxlovid was found in a randomized, double-blind, placebo-controlled clinical trial to reduce COVID-19-related hospitalization or death from any cause by 88% compared with a placebo after 28 days of follow-up.
Molnupiravir also prevents viral replication of SARS-CoV-2, but works in a different way, by introducing errors into the virus's genetic code. It was shown in a randomized, double-blind, placebo-controlled clinical trial to reduce hospitalization or death from any cause by 30% compared with a placebo after 29 days.
While potentially revolutionary for COVID-19 treatment, the pills are not a substitute for vaccination and come with some risks. Paxlovid, for example, may not be suitable in people with kidney disease or those taking certain other drugs, while molnupiravir is not recommended for pregnant people.
One FDA-approved treatment for COVID-19 is remdesivir, an intravenous antiviral drug. It was approved in October 2020 for hospitalized patients 12 years and older based on randomized, controlled clinical trials that found faster recovery times and statistically significant odds of improving conditions among hospitalized patients with mild to severe COVID-19 who received the drug, compared with those who got a placebo plus standard care. Approval has since been extended to children as young as a month old and to nonhospitalized patients with mild to moderate COVID-19 who are at high risk of developing severe disease.
The other FDA-approved drug for COVID-19 is baricitinib, an immunomodulator drug used to treat rheumatoid arthritis. It's approved for use in certain hospitalized patients, such as those needing ventilation, and is thought to help by tamping down overactive immune responses that can be harmful later in the disease progression. Another immunomodulator, tocilizumab, is also available under emergency use authorization for certain hospitalized patients.
Other therapies include monoclonal antibodies that target SARS-CoV-2, which the FDA has authorized for patients with mild to moderate disease who are at high risk for developing severe COVID-19. These drugs are synthetic antibodies that are designed to prevent the virus from entering cells, although some may not be effective against all variants of the coronavirus. For example, only one antibody, bebtelovimab, is thought to work against the omicron subvariants BA.2, BA.4 and BA.5 — and no antibodies are expected to work against the omicron subvariants BQ.1 and BQ.1.1.
Another key drug in the arsenal is the steroid dexamethasone, which was found in a large randomized controlled trial in the U.K. to provide a mortality benefit in hospitalized COVID-19 patients who were ventilated or receiving supplemental oxygen. The finding was announced in June 2020. Dexamethasone, however, did not help patients who weren't receiving respiratory support, and may have harmed them.
Link to this
Full Story
The number of ivermectin cases reported to poison control centers increased markedly in the summer of 2021, as peddlers of medical misinformation promoted its use as a treatment for COVID-19 despite a lack of evidence and advice to the contrary from public health agencies.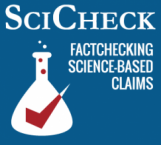 As we've explained, ivermectin is approved for human use as an anti-parasitic drug and is also widely available in different formulations for veterinary use.
In March 2021, however, the Food and Drug Administration said that it had "received multiple reports of patients who have required medical support and been hospitalized after self-medicating with ivermectin intended for horses."
The FDA explained that using drugs that haven't been approved to treat a particular disease "can cause serious harm." The agency described some of the potential consequences of unauthorized ivermectin use, specifically warning about the highly concentrated versions of the drug made for horses.
But by the summer of 2021, ivermectin had been embraced in an increasingly politicized response to the pandemic, with conservative politicians and groups promoting the drug.
From early July through mid-August 2021, prescriptions for ivermectin had reached a 24-fold increase over pre-pandemic levels, according to the Centers for Disease Control and Prevention. The National Poison Data System recorded an eightfold increase in reported ivermectin cases from August 2020 to August 2021.
On Aug. 21, 2021, the FDA tweeted a link to its webpage about ivermectin and COVID-19 — which was titled "Why You Should Not Use Ivermectin to Treat or Prevent COVID-19" — and included this message: "You are not a horse. You are not a cow. Seriously, y'all. Stop it."
That tweet is now the focus of a lawsuit brought by three doctors who have advocated the use of ivermectin. They argue that federal agencies interfered with their ability to practice medicine by publishing advisories against the use of ivermectin to treat COVID-19.
Doctors commonly prescribe medications for off-label uses, and, in this case, the plaintiffs argued that the FDA's posts about using ivermectin to treat COVID-19 essentially limited their ability to prescribe it for that purpose.
The doctors — one of whom is an ear, nose and throat doctor who was suspended from practicing at a Houston hospital after she refused to take on new patients who had been vaccinated against COVID-19 — have received support from America's Frontline Doctors, a group that has peddled false information about the pandemic.
The Epoch Times — a conservative media outlet owned by a Chinese religious group — published a story on Nov. 19 about a recent court hearing in the case with the headline: "FDA Says Telling People Not to Take Ivermectin for COVID-19 Was Just a Recommendation."
The conservative website the Gateway Pundit picked up the claim and took it a step further, posting a headline that said: "Outrageous! FDA Backtracks During Trial and Now Claims 'Not Taking Ivermectin for COVID-19' was Merely a Recommendation."
Social media users have shared screenshot memes of those headlines with comments such as, "LOCK THEM UP!" (The doctors' lawsuit is civil, not criminal. So, regardless of the outcome, nobody is going to be locked up.)
But, contrary to the online backlash, the FDA's description of its online posts as "recommendations" doesn't reveal anything new.
The headlines are based on arguments made during a hearing for the FDA's motion to dismiss the case.
"The cited statements simply communicated FDA's recommendations regarding the use of ivermectin to prevent or treat COVID-19," lawyers representing the FDA wrote in their motion to dismiss the case. "They 'neither require[d] nor forb[ade] any action on the part of' Plaintiffs or anyone else."
The FDA's lawyers also pointed out that although the doctors bringing the case allege that the statements interfered with their ability to practice medicine, the doctors also said that they continued to prescribe ivermectin for COVID-19 patients despite the FDA's online posts.
The FDA's description in court of its posts as recommendations didn't constitute a change in the administration's position.
We've written before about how partisans and misinformation peddlers twist or misrepresent statements from public health officials in an effort to make it seem like something nefarious happened.
The FDA's website still explains why people shouldn't use ivermectin as a COVID-19 treatment, and the National Institutes of Health recommends against its use for the disease, except for clinical trials.
As we've explained, randomized clinical trials have repeatedly found that ivermectin does not benefit COVID-19 patients.