Misrepresentation of Germany's Data on Unverified COVID-19 Vaccine Side Effects
04.08.2022, 0:30,
Разное
Подписаться на Telegram-канал
Подписаться в Google News
Поддержать в Patreon
SciCheck Digest
Viral claims have repeatedly misrepresented unverified data from a U.S. vaccine safety system that encourages reports of any potential side effects — whether they're likely to be caused by the vaccine or not. Now we're seeing the same phenomenon with a similar system in Germany. Some have wrongly claimed Germany found the COVID-19 vaccine caused "serious side effects" in a large number of people.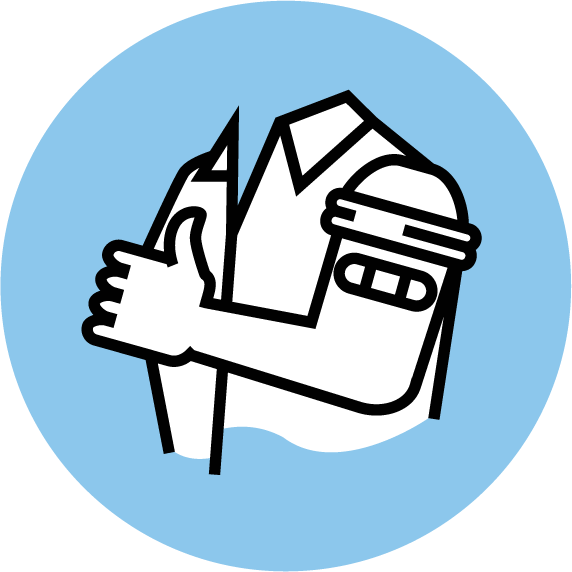 How safe are the vaccines?
How safe are the vaccines?
More than half a billion doses of COVID-19 vaccines have now been administered in the U.S. and only a few, very rare, safety concerns have emerged. The vast majority of people experience only minor, temporary side effects such as pain at the injection site, fatigue, headache, or muscle pain — or no side effects at all. As the Centers for Disease Control and Prevention has said, these vaccines "have undergone and will continue to undergo the most intensive safety monitoring in U.S. history."
A small number of severe allergic reactions known as anaphylaxis, which are expected with any vaccine, have occurred with the authorized and approved COVID-19 vaccines. Fortunately, these reactions are rare, typically occur within minutes of inoculation and can be treated. Approximately 5 per million people vaccinated have experienced anaphylaxis after a COVID-19 vaccine, according to the CDC.
To make sure serious allergic reactions can be identified and treated, all people receiving a vaccine should be observed for 15 minutes after getting a shot, and anyone who has experienced anaphylaxis or had any kind of immediate allergic reaction to any vaccine or injection in the past should be monitored for a half hour. People who have had a serious allergic reaction to a previous dose or one of the vaccine ingredients should not be immunized. Also, those who shouldn't receive one type of COVID-19 vaccine should be monitored for 30 minutes after receiving a different type of vaccine.
There is evidence that the Pfizer/BioNTech and Moderna mRNA vaccines may rarely cause inflammation of the heart muscle (myocarditis) or of the surrounding lining (pericarditis), particularly in male adolescents and young adults.
Based on data collected through August 2021, the reporting rates of either condition in the U.S. are highest in males 16 to 17 years old after the second dose (105.9 cases per million doses of the Pfizer/BioNTech vaccine), followed by 12- to 15-year-old males (70.7 cases per million). The rate for 18- to 24-year-old males was 52.4 cases and 56.3 cases per million doses of Pfizer/BioNTech and Moderna vaccines, respectively.
Health officials have emphasized that vaccine-related myocarditis and pericarditis cases are rare and the benefits of vaccination still outweigh the risks. Early evidence suggests these myocarditis cases are less severe than typical ones. The CDC has also noted that most patients who were treated "responded well to medicine and rest and felt better quickly."
The Johnson & Johnson vaccine has been linked to an increased risk of rare blood clots combined with low levels of blood platelets, especially in women ages 30 to 49. Early symptoms of the condition, which is known as thrombosis with thrombocytopenia syndrome, or TTS, can appear as late as three weeks after vaccination and include severe or persistent headaches or blurred vision, leg swelling, and easy bruising or tiny blood spots under the skin outside of the injection site.
According to the CDC, TTS has occurred in around 4 people per million doses administered. As of early April, the syndrome has been confirmed in 60 cases, including nine deaths, after more than 18.6 million doses of the J&J vaccine. Although TTS remains rare, because of the availability of mRNA vaccines, which are not associated with this serious side effect, the FDA on May 5 limited authorized use of the J&J vaccine to adults who either couldn't get one of the other authorized or approved COVID-19 vaccines because of medical or access reasons, or only wanted a J&J vaccine for protection against the disease. Several months earlier, on Dec. 16, 2021, the CDC had recommended the Pfizer/BioNTech and Moderna shots over J&J's.
The J&J vaccine has also been linked to an increased risk of Guillain-Barré Syndrome, a rare disorder in which the immune system attacks nerve cells. Most people who develop GBS fully recover, although some have permanent nerve damage and the condition can be fatal.
Safety surveillance data suggest that compared with the mRNA vaccines, which have not been linked to GBS, the J&J vaccine is associated with 15.5 additional GBS cases per million doses of vaccine in the three weeks following vaccination. Most reported cases following J&J vaccination have occurred in men 50 years old and older.
Link to this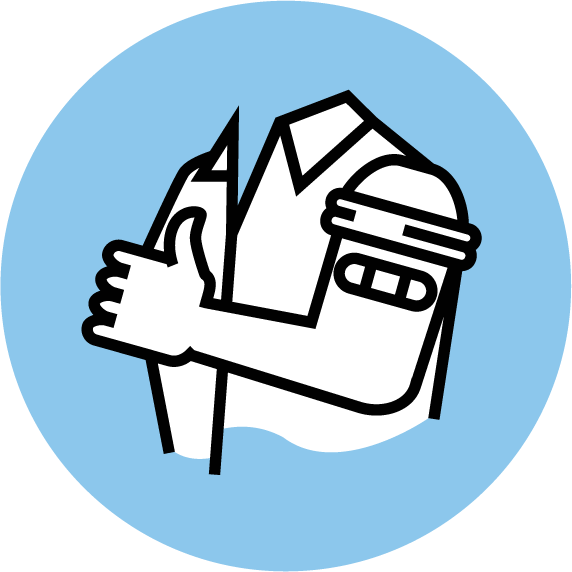 How do we know vaccines are safe?
How do we know vaccines are safe?
No vaccine or medical product is 100% safe, but the safety of vaccines is ensured via rigorous testing in clinical trials prior to authorization or approval, followed by continued safety monitoring once the vaccine is rolled out to the public to detect potential rare side effects. In addition, the Food and Drug Administration inspects vaccine production facilities and reviews manufacturing protocols to make sure vaccine doses are of high-quality and free of contaminants.
One key vaccine safety surveillance program is the Vaccine Adverse Event Reporting System, or VAERS, which is an early warning system run by the Centers for Disease Control and Prevention and FDA. As its website explains, VAERS "is not designed to detect if a vaccine caused an adverse event, but it can identify unusual or unexpected patterns of reporting that might indicate possible safety problems requiring a closer look."
Anyone can submit a report to VAERS for any health problem that occurs after an immunization. There is no screening or vetting of the report and no attempt to determine if the vaccine was responsible for the problem. The information is still valuable because it's a way of being quickly alerted to a potential safety issue with a vaccine, which can then be followed-up by government scientists.
Another monitoring system is the CDC's Vaccine Safety Datalink, which uses electronic health data from nine health care organizations in the U.S. to identify adverse events related to vaccination in near real time.
In the case of the COVID-19 vaccines, randomized controlled trials involving tens of thousands of people, which were reviewed by multiple groups of experts, revealed no serious safety issues and showed that the benefits outweigh the risks.
The CDC and FDA vaccine safety monitoring systems, which were expanded for the COVID-19 vaccines and also include a new smartphone-based reporting tool called v-safe, have subsequently identified only a few, very rare adverse events. 
For more, see "How safe are the vaccines?"
Link to this
Full Story
We've written several stories about false and misleading claims that distort the Vaccine Adverse Event Reporting System. VAERS, run by the Centers for Disease Control and Prevention and the Food and Drug Administration, serves as an early warning system to detect potential safety problems with vaccines. Anyone can submit a report, and in many cases, health care providers are required to file a report of symptoms that occurred following vaccination, as we've explained. 
The reports don't mean that the symptom was necessarily caused by the vaccine, but the reports allow government scientists to detect, and then investigate, potential safety issues. After more than 600 million vaccine doses in the U.S., serious adverse events linked to the vaccines have been rare.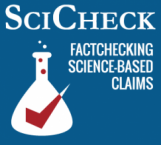 Germany has a similar vaccine safety reporting system that is now being misrepresented in the U.S. by two popular purveyors of misleading information on the COVID-19 vaccines.
Former New York Times reporter Alex Berenson, who has wrongly used VAERS data in the past, said in a July 20 Substack post: "This morning, the German Federal Ministry of Health posted a stunning tweet, admitting that 1 out of every 5,000 Covid jabs cause 'serious side effects.'" He claimed the statistic "implies that almost 300,000 Americans and Europeans have suffered severe side effects after receiving mRNA shots from Pfizer/BioNTech and Moderna."
He also posted on Instagram: "The German government admits hundreds of thousands of people have had severe side effects following mRNA shots."
Fox News' Tucker Carlson similarly included the claim on his show on July 21 and 22. "Germany's Ministry of Health found that 1 in 5,000 Germans have suffered 'serious side effects after a COVID-19 vaccine,'" Carlson asserted on July 21. "That would mean that in the U.S., if that number holds constant across countries — and why wouldn't it? — it would mean more than 100,000 Americans may have been seriously injured by the COVID vaccine."
But the German Federal Ministry of Health didn't find that the vaccines "cause" that rate of "serious side effects." The figures come from the country's Paul-Ehrlich-Institut, which is the Federal Institute for Vaccines and Biomedicines and is responsible for overseeing the safety of medicines, much like the FDA. The institute publishes periodic reports on side effects "regardless of the causal link to the vaccination," as it says in an FAQ on its website. The individual reports on suspected side effects can come from public health officials, doctors or "vaccinated persons or their relatives," the FAQ says.
The ministry's initial July 20 tweet, highlighted by Berenson, was incorrect, though it clearly referred to the work of the Paul-Ehrlich-Institut. The tweet, which was later deleted and corrected, said, per Google Translate: "One in 5000 people is affected by a serious side effect after a COVID19 vaccination. If you suspect #side effects, get medical help and report your symptoms to @PEI_Germany," referring to the institute.
In another tweet posted the same day, the ministry said: "Correction: According to @PEI_Germany, the reporting rate for serious reactions is 0.2 reports per 1,000 vaccine doses."
But the ministry's correction still didn't make clear what this reporting rate meant. In a Twitter thread the next day, the ministry offered more explanation, saying that the "reporting rate refers to all suspicious activity reports, ie a causal connection with the vaccination has not yet been confirmed."
In other words, the ministry was wrong to initially characterize the reporting rate in that way, implying the reported side effects were all caused by the vaccines when many of them were likely coincidental.
The Paul-Ehrlich-Institut told us that "there are a couple of persisting misunderstandings that continue to lead to misinterpretations" of these safety reports — just as we've seen with VAERS.
"[P]lease pay attention to the fact that the report rate refers to all suspected reports, i.e. a causal connection with the vaccination has not yet been confirmed with the report of suspicion. The reporting rate indicates how many suspected cases of adverse events have been reported and will be evaluated by the Paul-Ehrlich-Institut thereafter," the institute told us in a statement via email.
It also noted that "one reported case of a suspected adverse event may involve several reactions (e.g fever, headache, muscle pain), and the reporting rate is calculated per vaccine dose, not per vaccinated person."
We reached out to the Federal Ministry of Health as well, but we haven't received a response.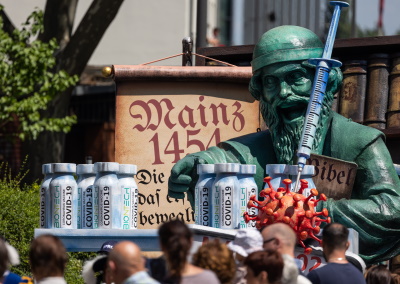 The float of the city of Mainz, Germany, with Johannes Gutenberg figure and COVID-19 vaccine doses created by Dieter Wenger for the 36th Rhineland-Palatinate Day. May 22, 2022. Photo by Hannes P. Albert/picture alliance via Getty Images.
The Paul-Ehrlich-Institut's May 4 report said, as the ministry tweeted in its correction: "The reporting rate for serious adverse events was 0.2 reports per 1,000 doses of vaccine." The time period is Dec. 27, 2020, when vaccinations began in the country, through March 31, 2022. There are five COVID-19 vaccines in use in Germany (see Section 2 of the report), including vaccines from Pfizer/BioNTech, Moderna, Johnson & Johnson, AstraZeneca and Novavax, most of which are two-dose primary vaccinations with booster doses also available. So many people received at least two doses.
But, again, as the report explains in the methodology section, the Paul-Ehrlich-Institut encourages all reports of possible side effects even if the link to vaccination is questionable. Doctors are "legally obligated" to report post-vaccination complications to public health departments if they "are not obviously the result of other causes," the report said.
"The reporting of suspected cases of adverse events and vaccine-related complications is a central pillar of assessments of vaccine safety because it enables the rapid detection of new safety signals," the May 4 report said. "It should still be noted here that the reported adverse events are chronologically, but not necessarily causally, linked to vaccination. The reporting of such reactions with a questionable link to vaccination is expressly welcomed. However, this also means that not all reported reactions are actually adverse events. The Paul-Ehrlich-Institut summarises all submitted reports in its safety reports, regardless of the causal link to the vaccination."
As for what constitutes a "serious" adverse event, the definition is broader for the COVID-19 vaccines than other vaccines. In addition to standard "serious" events, such as fatal and life-threatening events and those requiring hospitalization, reports on "adverse events of particular interest" are classified as "serious" for these vaccines. The institute pointed us to a European Union document listing those events of particular interest, which include dermatological, respiratory, gastrointestinal, liver, eye disorder and pregnancy-related issues, among others (see the AESI, or "adverse events of special interest," list on page 13). For this reason, the May 4 report says, "a direct comparison with the reports on other vaccines is not possible."
The institute's report also gives information on "known adverse events," such as myocarditis and pericarditis, inflammation of the heart muscle or the outer lining of the heart. As has been found in the U.S., the conditions have been "a very rare side effect" of the Pfizer/BioNTech and Moderna vaccines, mainly affecting young men and adolescents. The "suspected," but not confirmed, cases showed a reporting rate of under 2 suspected cases per 100,000 doses of those vaccines in Germany. 
The institute said the "very rare" cases of anaphylaxis, a severe allergic reaction, have been reported at a frequency of 0.4 or less per 100,000 doses, depending on the vaccine.
The report also said that while fatalities were cited at various times post-vaccination in 2,810 suspected case reports, the institute found that 116 cases had a "probable or possible causal relationship" to COVID-19 vaccination. The reason for that assessment, the institute told us, is the same as explained in the Feb. 7 report on suspected adverse events. These were cases "in which patients died from known vaccination risks such as thrombosis with thrombocytopenia syndrome (TTS), bleeding due to immune thrombocytopenia, or myocarditis occurring within a logical time frame after vaccination," that report said. TTS is a serious blood clotting disorder coupled with low platelets that is a rare risk associated with the Johnson & Johnson and AstraZeneca vaccines, the latter of which is available in Europe.
During this time period, through March 31, 172 million vaccine doses were administered in Germany.
The May report went on to say that when comparing the total reports of suspected adverse events ending in death up to six weeks after vaccination with the number of statistically expected deaths during the same time period, that comparison "did not indicate a safety signal for any of the five COVID-19 vaccines used so far in Germany."
In the U.S., there has been a large number of VAERS reports following COVID-19 vaccination, compared with other vaccines, due to expanded reporting requirements and the hundreds of millions of doses given amid intense scrutiny and awareness of the vaccines, as we've explained.
Смотреть комментарии → Комментариев нет