Posts Falsely Claim FDA 'Required' to Take mRNA COVID-19 Vaccines off Market Due to Adulteration
03.11.2023, 16:35,
Разное
Подписаться на Telegram-канал
Подписаться в Google News
Поддержать в Patreon
SciCheck Digest
As with many medical products, the mRNA COVID-19 vaccines may contain trace amounts of residual DNA from the manufacturing process. It is not considered adulteration, and the Food and Drug Administration is not "required" to pull the vaccines from the market, contrary to viral claims online.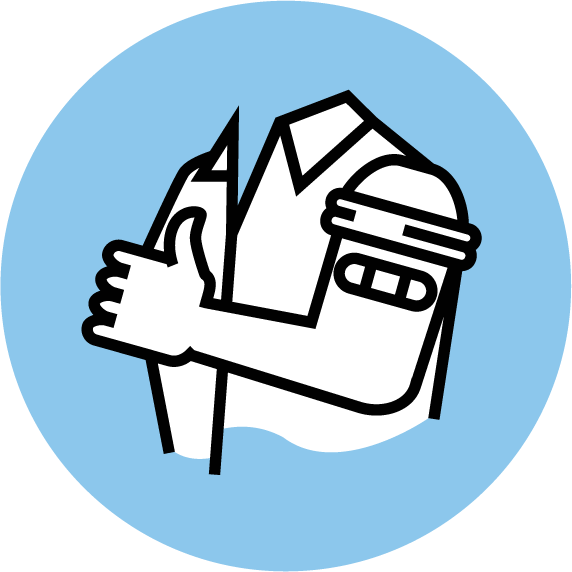 How do we know vaccines are safe?
How do we know vaccines are safe?
No vaccine or medical product is 100% safe, but the safety of vaccines is ensured via rigorous testing in clinical trials prior to authorization or approval, followed by continued safety monitoring once the vaccine is rolled out to the public to detect potential rare side effects. In addition, the Food and Drug Administration inspects vaccine production facilities and reviews manufacturing protocols to make sure vaccine doses are of high-quality and free of contaminants.
One key vaccine safety surveillance program is the Vaccine Adverse Event Reporting System, or VAERS, which is an early warning system run by the Centers for Disease Control and Prevention and FDA. As its website explains, VAERS "is not designed to detect if a vaccine caused an adverse event, but it can identify unusual or unexpected patterns of reporting that might indicate possible safety problems requiring a closer look."
Anyone can submit a report to VAERS for any health problem that occurs after an immunization. There is no screening or vetting of the report and no attempt to determine if the vaccine was responsible for the problem. The information is still valuable because it's a way of being quickly alerted to a potential safety issue with a vaccine, which can then be followed-up by government scientists.
Another monitoring system is the CDC's Vaccine Safety Datalink, which uses electronic health data from nine health care organizations in the U.S. to identify adverse events related to vaccination in near real time.
In the case of the COVID-19 vaccines, randomized controlled trials involving tens of thousands of people, which were reviewed by multiple groups of experts, revealed no serious safety issues and showed that the benefits outweigh the risks.
The CDC and FDA vaccine safety monitoring systems, which were expanded for the COVID-19 vaccines and also include a new smartphone-based reporting tool called v-safe, have subsequently identified only a few, very rare adverse events. 
For more, see "How safe are the vaccines?"
Link to this
Full Story
When vaccines such as the mRNA COVID-19 shots are mass-produced, bits of DNA from the manufacturing process are sometimes left over in very small amounts. This residual DNA is expected and regulated by the Food and Drug Administration.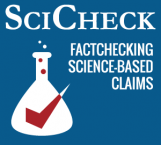 Recently, some people have claimed that the residual DNA in some mRNA COVID-19 vaccine vials is above the regulatory limit — and that some of the short sequences could be harmful and cause cancer if they integrated into a person's genome. But as we have written, there isn't reliable evidence that the residual DNA in the vaccines is too high, nor is there evidence that the DNA integrates, much less that it causes cancer or any other health problem.
Still, some individuals have continued to press the issue, making new false or unsupported legal claims related to the alleged "contamination."
"You can now sue the mRNA COVID vaccine manufacturers for damages and the FDA is required to take the COVID vaccines off the market," a post on X, the platform previously known as Twitter, incorrectly stated on Oct. 21. "Why? Adulteration. The plasmid bioactive contaminant sequences were NOT pointed out to the regulatory authorities. It's considered adulteration."
The author of the tweet, Steve Kirsch, is a tech entrepreneur and a prolific spreader of COVID-19 misinformation. His post was shared widely in screenshots on Instagram. Others echoed Kirsch's statements in their own posts.
Legal experts and the FDA say the claims are wrong.
"The claim that the FDA is required to take any of the authorized or approved mRNA COVID-19 vaccines off the market is false," the agency told us in an email. "With over a billion doses of the mRNA vaccines administered, no safety concerns related to the sequence of, or amount of, residual DNA have been identified."
"[T]here's no merit whatsoever to these claims," Villanova University law professor Ana Santos Rutschman, who specializes in vaccine law and policy, told us.
No Evidence of 'Adulteration'
Kirsch's central claim is that the mRNA COVID-19 vaccines are adulterated, or contaminated, with the template DNA used to make large amounts of the mRNA, which is the active ingredient in the vaccines. (He has incorrectly referred to this as "plasma contamination.")
Both the Pfizer/BioNTech and Moderna COVID-19 vaccines used a circular piece of DNA called a plasmid for this purpose in the early part of the manufacturing process. This is standard practice for many pharmaceuticals, and steps are taken to chew up and then remove the vast majority of this DNA. After purification, however, small amounts of these DNA fragments may still exist. There isn't evidence that the residual DNA is harmful, and regulators require quality control checks to make sure it is under a certain limit. Such residual DNA is not considered contamination.
As we've explained before, some individuals claim to have tested vaccine vials and found levels of residual DNA that are above regulatory limits. But these unpublished analyses have been criticized, and regulators around the world have said they have not found anything concerning.
Kirsch has also referred to "SV40 contamination" and claimed that the vaccines are adulterated because "the manufacturers didn't tell the FDA about the SV40 promoter." SV40, or simian virus 40, is a monkey virus that can cause cancer in some animals, but has not been shown to cause cancer in humans. The virus is not present in either vaccine, but the Pfizer plasmid does contain some short sequences from the virus, which are not infectious and not known to cause cancer or to be harmful.
Neither Pfizer nor the FDA would tell us what Pfizer shared with the agency about its plasmid. But according to statements from other regulators, Pfizer provided the full plasmid sequence — from which anyone could have identified the SV40 components — but did not specifically note that it contained SV40 elements.
"While the full DNA sequence of the plasmid starting material was provided in the initial marketing authorisation application for Comirnaty, the applicant did not specifically highlight the SV40 sequence, as it was considered to be a non-functional part of the plasmid," the European Medicines Agency, which helps regulate medical products in the European Union, told us in an email, referring to the brand name of the Pfizer/BioNTech vaccine. "They have since clarified this information in response to questions raised by EMA."
The issue over what exactly was disclosed came to the fore when the Epoch Times, a conservative media outlet that frequently spreads COVID-19 misinformation, reported that Health Canada, Canada's version of the FDA, said that Pfizer had provided the plasmid sequence but had not pointed out the SV40 sequence.
According to the outlet's Oct. 19 story, Health Canada said in a statement that it "expects sponsors to identify any biologically functional DNA sequences within a plasmid (such as an SV40 enhancer) at the time of submission." The agency, however, was adamant that this was not a safety concern and nothing had changed about its risk-benefit assessment for the vaccine.
Health Canada told us in an email that the "SV40 promoter enhancer sequence was found to be a residual DNA fragment in Pfizer-BioNTech COVID-19 vaccine," but that the "fragment is inactive, has no functional role, and was measured to be consistently below the limit required by Health Canada and other international regulators." It iterated that this was not a safety concern.
Legal experts told us Kirsch's claims of adulteration were bogus.
"[A]dulteration is a violation that occurs when you add something to an FDA-regulated product that's injurious to human health," Rutschman, the Villanova vaccine law expert, said. But nothing, she said, "suggests there's harm to human health; so there was nothing that qualifies as 'contamination' or 'adulteration' here."
She added that there are other types of adulteration, which perhaps Kirsch was also invoking. We reached out to Kirsch to clarify but did not receive a response by the time of publication.
One type occurs when a drug is not manufactured according to current good manufacturing practices. This type of adulteration does not require that there be potential harm to human health. Another occurs when a drug is misbranded or mislabeled.
Rutschman said that regardless of the definition, none of the claims about adulteration "would survive in court."
Incorrect Claim About Liability
Kirsch claims that people "can now sue the mRNA COVID vaccine manufacturers for damages" for the alleged DNA contamination. Legal experts, however, disagree.
First, as we said, there isn't evidence that any of the residual DNA — which is expected — is contamination, let alone that it has caused harm. But beyond that, the liability protections for the COVID-19 vaccines are somewhat unique, and the requirements for suing a manufacturer are high.
Most vaccines are covered under the National Vaccine Injury Compensation Program, which provides a way for people who believe they have been harmed by a vaccine to be compensated without having to go to court. People can still sue, however, for contamination or other manufacturing defects, as long as they first go through the NVICP system.
The COVID-19 vaccines, however, are covered under a different law — the Public Readiness and Emergency Preparedness, or PREP, Act — with a separate compensation program. While the compensation program is similar, the law, which pertains to certain medical products used during a pandemic, does not allow individuals to sue a manufacturer unless someone died or had a serious injury caused by "willful misconduct."
The government describes "willful misconduct" as "misconduct that is greater than any form of recklessness or negligence."
"Failure to disclose without recklessness is not likely to meet that very, very demanding standard," University of California Law San Francisco professor Dorit Reiss told us in an email. Moreover, she added, someone cannot sue a manufacturer if the U.S. Department of Health and Human Services didn't take an enforcement action against the company — and the FDA has not done so in this case.
In support of his claim, Kirsch has cited a Michigan case involving a man who suffered strokes after being given remdesivir, a COVID-19 antiviral drug, that was contaminated with glass particles. Like the COVID-19 vaccines, remdesivir is covered under the PREP Act, and in August, a judge in the case ruled for the first time that a drug maker is not immune to liability under the PREP Act — because in this case, the product was contaminated with glass.
Kirsch has argued that the Michigan case is relevant to allegations of contamination with the COVID-19 vaccines. But several factors make that case different. "In the Michigan case, the product was recalled because of the glass, and the judge found that it substantially deviated from approval – as supported by recall," Reiss said. "That's not the case here."
No 'Requirement' for Market Removal
Even if some of Kirsch's claims about contamination had merit, he's wrong that the FDA would necessarily have to remove the vaccine from the market.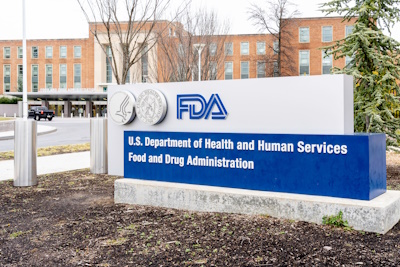 Photo by JHVEPhoto/stock.adobe.com.
"FDA has discretion on whether a problem is serious enough to justify recall. It's usually done in collaboration with the manufacturer – in fact, it's generally initiated by them," Reiss said.
Rutschman further explained that it's manufacturers that initiate recalls, even if the FDA is involved in requesting the recall. "The FDA merely sends a formal letter requesting the recall … and establishing a recall strategy," she said. "If this doesn't work, the FDA can ask a court for a seizure or an injunction; in this case, technically the order to seize the product (or otherwise stop commercializing) comes from the court, not from the FDA."
Reiss noted that in this case, the COVID-19 vaccine manufacturers have not acknowledged a quality control issue. "A group of anti-vaccine activists with no real expertise claim one," she said. "That's, well, not evidence."
Moreover, even in a case in which a potentially suspect contaminant is found, it does not mean the FDA must remove the product from the market. For instance, as Reiss told PolitiFact, researchers identified DNA from a pig virus in GSK's rotavirus vaccine in 2010 using a highly sensitive test. The FDA told doctors not to use the vaccine for a few months as the issue was investigated, but no safety concerns were found. The vaccine remains on the market today.
In another case similar to the current allegations, some people claimed in 2011 that there were DNA fragments of recombinant human papillomavirus, or HPV, in Gardasil, Merck's HPV vaccine. The FDA explained that the vaccine does contain such fragments — as expected — from the manufacturing process, but they are "not contaminants" and "not a safety factor."
The European Medicines Agency similarly determined that the DNA fragments in Gardasil did "not represent a case of contamination and is not considered to be a risk to vaccine recipients," noting that many medical products contain such residual DNA.
It is rare for a vaccine to be recalled. In 2013, Merck recalled a single lot of Gardasil for possible contamination with glass particles. And in 2007, the company recalled 1.2 million doses of its Haemophilus influenzae type b (Hib) vaccine, after routine testing identified a certain kind of bacteria on vaccine manufacturing equipment. In both cases, there was no indication that anyone was harmed.
Kate Yandell contributed reporting for this article.