Video Falsely Claims 850 People Died of Myocarditis in Mexico
09.09.2023, 3:10,
Разное
Подписаться на Telegram-канал
Подписаться в Google News
Поддержать в Patreon
SciCheck Digest
Cases of myocarditis have been reported following mRNA COVID-19 vaccination, but they are rare and usually mild. Yet, a viral video distorts news reports to falsely claim 850 people died in Monterrey, Mexico, in June due to myocarditis. The figure comes from a false report of heat-related deaths.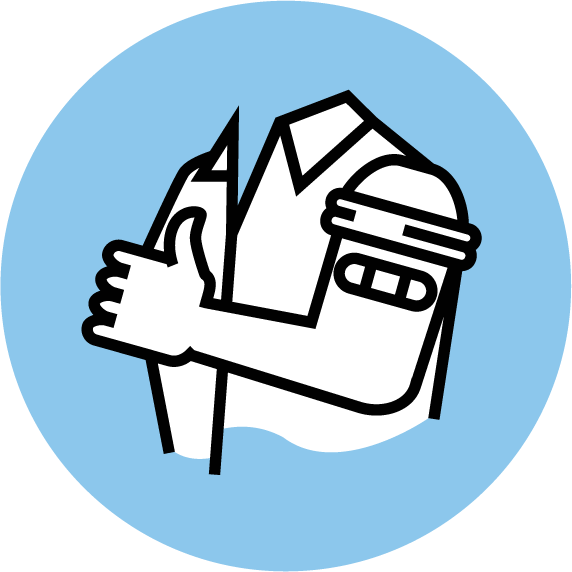 How safe are the vaccines?
How safe are the vaccines?
More than half a billion doses of COVID-19 vaccines have now been administered in the U.S. and only a few, very rare, safety concerns have emerged. The vast majority of people experience only minor, temporary side effects such as pain at the injection site, fatigue, headache, or muscle pain — or no side effects at all. As the Centers for Disease Control and Prevention has said, these vaccines "have undergone and will continue to undergo the most intensive safety monitoring in U.S. history."
A small number of severe allergic reactions known as anaphylaxis, which are expected with any vaccine, have occurred with the authorized and approved COVID-19 vaccines. Fortunately, these reactions are rare, typically occur within minutes of inoculation and can be treated. Approximately 5 per million people vaccinated have experienced anaphylaxis after a COVID-19 vaccine, according to the CDC.
To make sure serious allergic reactions can be identified and treated, all people receiving a vaccine should be observed for 15 minutes after getting a shot, and anyone who has experienced anaphylaxis or had any kind of immediate allergic reaction to any vaccine or injection in the past should be monitored for a half hour. People who have had a serious allergic reaction to a previous dose or one of the vaccine ingredients should not be immunized. Also, those who shouldn't receive one type of COVID-19 vaccine should be monitored for 30 minutes after receiving a different type of vaccine.
There is evidence that the Pfizer/BioNTech and Moderna mRNA vaccines may rarely cause inflammation of the heart muscle (myocarditis) or of the surrounding lining (pericarditis), particularly in male adolescents and young adults.
Based on data collected through August 2021, the reporting rates of either condition in the U.S. are highest in males 16 to 17 years old after the second dose (105.9 cases per million doses of the Pfizer/BioNTech vaccine), followed by 12- to 15-year-old males (70.7 cases per million). The rate for 18- to 24-year-old males was 52.4 cases and 56.3 cases per million doses of Pfizer/BioNTech and Moderna vaccines, respectively.
Health officials have emphasized that vaccine-related myocarditis and pericarditis cases are rare and the benefits of vaccination still outweigh the risks. Early evidence suggests these myocarditis cases are less severe than typical ones. The CDC has also noted that most patients who were treated "responded well to medicine and rest and felt better quickly."
The Johnson & Johnson vaccine has been linked to an increased risk of rare blood clots combined with low levels of blood platelets, especially in women ages 30 to 49. Early symptoms of the condition, which is known as thrombosis with thrombocytopenia syndrome, or TTS, can appear as late as three weeks after vaccination and include severe or persistent headaches or blurred vision, leg swelling, and easy bruising or tiny blood spots under the skin outside of the injection site.
According to the CDC, TTS has occurred in around 4 people per million doses administered. As of early April, the syndrome has been confirmed in 60 cases, including nine deaths, after more than 18.6 million doses of the J&J vaccine. Although TTS remains rare, because of the availability of mRNA vaccines, which are not associated with this serious side effect, the FDA on May 5 limited authorized use of the J&J vaccine to adults who either couldn't get one of the other authorized or approved COVID-19 vaccines because of medical or access reasons, or only wanted a J&J vaccine for protection against the disease. Several months earlier, on Dec. 16, 2021, the CDC had recommended the Pfizer/BioNTech and Moderna shots over J&J's.
The J&J vaccine has also been linked to an increased risk of Guillain-Barré Syndrome, a rare disorder in which the immune system attacks nerve cells. Most people who develop GBS fully recover, although some have permanent nerve damage and the condition can be fatal.
Safety surveillance data suggest that compared with the mRNA vaccines, which have not been linked to GBS, the J&J vaccine is associated with 15.5 additional GBS cases per million doses of vaccine in the three weeks following vaccination. Most reported cases following J&J vaccination have occurred in men 50 years old and older.
Link to this
Full Story
Multiple studies and safety monitoring systems have shown that the mRNA COVID-19 vaccines are remarkably safe. Myocarditis, or inflammation of the heart muscle, has been identified as a serious side effect of the vaccines, mostly in young males after a second dose. But according to the Centers for Disease Control and Prevention, cases are rare and most of them resolve quickly. Myocarditis can also be triggered by a COVID-19 infection.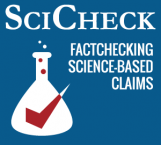 Yet, the rare risk of vaccine-induced myocarditis has been mischaracterized over and over to spread fear and falsely claim mRNA COVID-19 vaccines are dangerous.
A recent example is a widely shared video of a woman falsely claiming that in Monterrey, the capital of the northeastern state of Nuevo León in Mexico, 850 people died due to myocarditis in a two-week span. The woman does not directly link the deaths to COVID-19 vaccination but says doctors "are coming out" because the government and the media are "lying" by saying the deaths were caused by a heat wave and "because people already woke up, and they're not going to be pushed around like they did during the pandemic."
"These doctors have grown some guts, and they're saying that these 850 deaths in these past two weeks in Monterrey are due to myocarditis, straight up myocarditis," the woman says. The comments on the original TikTok video, published by an account that has spread misinformation about COVID-19, show that people got the reference. "It's the Jab," one says. "Shots shots shots shots," another reads. A more viral version of the video, republished on Facebook, adds crown emojis to the screen, a reference to the coronavirus.
But it's not true that 850 people died in two weeks in Monterrey due to myocarditis or from heat-related illnesses. Sonia Gómez, a spokesperson for the Health Ministry of Nuevo León, told the Associated Press the claim was false. We reached out to the ministry, but we did not hear back.
The video distorts statements made separately, but on the same day, by two state officials. First, Luis Enrique Orozco Suárez, a prosecutor from the attorney general's office of Nuevo León, said on June 27 that the Forensic Medical Service was out of capacity after receiving between two and three times the average number of bodies during a heat wave that affected the state that month. He said most of the deaths were caused by acute myocardial infarction, or heart attacks, but added that some individuals presented with several diseases. When asked if the heart attacks were due to the heat wave, Orozco said it was up to the health department to determine that.
A myocardial infarction is not the same as myocarditis. A heart attack happens when blood flow in the heart is blocked or greatly reduced, usually because of a blockage in one or more arteries. This can cause irreversible damage to the heart muscle due to a lack of oxygen. Myocarditis is inflammation of the heart muscle, which can affect its capability to pump blood. Orozco didn't say anything about myocarditis.
That same day, a state official from the vital records office of Nuevo León falsely stated 850 people died of heat stroke in an interview with Telediario Radio.
"Sorry, how many?" the interviewer asks in Spanish, in disbelief. "From two weeks to now, there are 850 deaths due to heat stroke," said the official, named Miguel Gallardo, according to news reports. Gallardo added that the cause of death written in the death certificates was heat stroke.
State authorities immediately dismissed the information.
"The State Government categorically denies the alleged number of deaths due to the heat wave reported by the public servant Miguel Gallardo," a state press release reads.
According to statements given by the state health secretary the next day, there were 36 deaths associated with the heat wave in Nuevo León from June 14 to 27. The official told the media another 651 people needed medical care due to heat stroke and dehydration. According to a report published on June 19 by El Universal, the heat wave was one of the worst in decades, with temperatures reaching between 104 and 113 degrees Fahrenheit for 10 days as of the day of publication.
The viral video shows several news clips in Spanish with the words "The GOVERNMENT IS LYING!!" on the screen. But those news stories recount this case of miscommunication — Gallardo incorrectly claiming 850 people died of heat stroke, state and federal officials denying that information, and the forensic service saying there had been many deaths due to heart attacks.
The video twists those events to make the false claim that 850 people died from myocarditis.