COVID-19 Vaccine Benefits Outweigh Small Risks, Contrary to Flawed Claim From U.K. Cardiologist
09.05.2023, 2:15,
Разное
Подписаться на Telegram-канал
Подписаться в Google News
Поддержать в Patreon
SciCheck Digest
Dozens of studies support the use of the mRNA COVID-19 vaccines, which have a good safety profile and work well in preventing severe disease and death. Yet, citing a single, flawed paper, a British cardiologist known for peddling misinformation has misleadingly argued that the shots are harmful and "should never have been approved."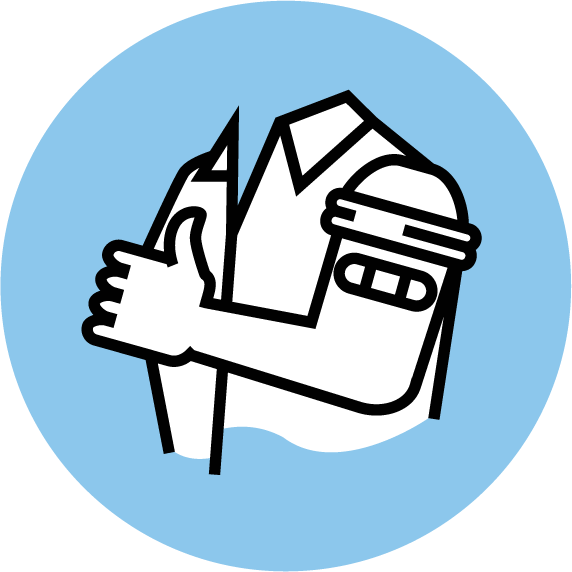 How do we know vaccines are safe?
How do we know vaccines are safe?
No vaccine or medical product is 100% safe, but the safety of vaccines is ensured via rigorous testing in clinical trials prior to authorization or approval, followed by continued safety monitoring once the vaccine is rolled out to the public to detect potential rare side effects. In addition, the Food and Drug Administration inspects vaccine production facilities and reviews manufacturing protocols to make sure vaccine doses are of high-quality and free of contaminants.
One key vaccine safety surveillance program is the Vaccine Adverse Event Reporting System, or VAERS, which is an early warning system run by the Centers for Disease Control and Prevention and FDA. As its website explains, VAERS "is not designed to detect if a vaccine caused an adverse event, but it can identify unusual or unexpected patterns of reporting that might indicate possible safety problems requiring a closer look."
Anyone can submit a report to VAERS for any health problem that occurs after an immunization. There is no screening or vetting of the report and no attempt to determine if the vaccine was responsible for the problem. The information is still valuable because it's a way of being quickly alerted to a potential safety issue with a vaccine, which can then be followed-up by government scientists.
Another monitoring system is the CDC's Vaccine Safety Datalink, which uses electronic health data from nine health care organizations in the U.S. to identify adverse events related to vaccination in near real time.
In the case of the COVID-19 vaccines, randomized controlled trials involving tens of thousands of people, which were reviewed by multiple groups of experts, revealed no serious safety issues and showed that the benefits outweigh the risks.
The CDC and FDA vaccine safety monitoring systems, which were expanded for the COVID-19 vaccines and also include a new smartphone-based reporting tool called v-safe, have subsequently identified only a few, very rare adverse events. 
For more, see "How safe are the vaccines?"
Link to this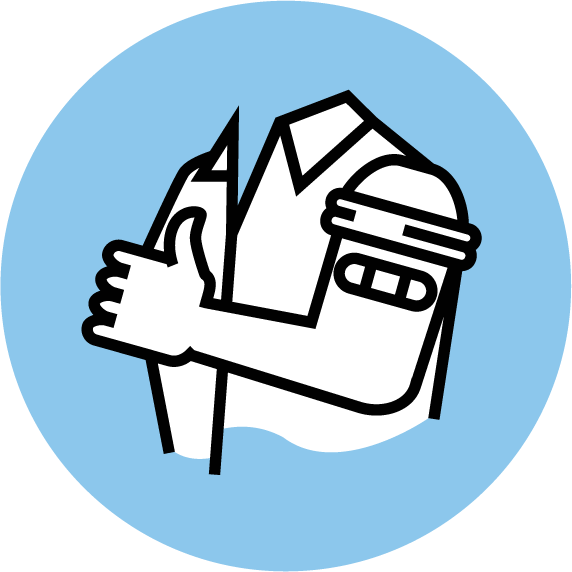 How safe are the vaccines?
How safe are the vaccines?
More than half a billion doses of COVID-19 vaccines have now been administered in the U.S. and only a few, very rare, safety concerns have emerged. The vast majority of people experience only minor, temporary side effects such as pain at the injection site, fatigue, headache, or muscle pain — or no side effects at all. As the Centers for Disease Control and Prevention has said, these vaccines "have undergone and will continue to undergo the most intensive safety monitoring in U.S. history."
A small number of severe allergic reactions known as anaphylaxis, which are expected with any vaccine, have occurred with the authorized and approved COVID-19 vaccines. Fortunately, these reactions are rare, typically occur within minutes of inoculation and can be treated. Approximately 5 per million people vaccinated have experienced anaphylaxis after a COVID-19 vaccine, according to the CDC.
To make sure serious allergic reactions can be identified and treated, all people receiving a vaccine should be observed for 15 minutes after getting a shot, and anyone who has experienced anaphylaxis or had any kind of immediate allergic reaction to any vaccine or injection in the past should be monitored for a half hour. People who have had a serious allergic reaction to a previous dose or one of the vaccine ingredients should not be immunized. Also, those who shouldn't receive one type of COVID-19 vaccine should be monitored for 30 minutes after receiving a different type of vaccine.
There is evidence that the Pfizer/BioNTech and Moderna mRNA vaccines may rarely cause inflammation of the heart muscle (myocarditis) or of the surrounding lining (pericarditis), particularly in male adolescents and young adults.
Based on data collected through August 2021, the reporting rates of either condition in the U.S. are highest in males 16 to 17 years old after the second dose (105.9 cases per million doses of the Pfizer/BioNTech vaccine), followed by 12- to 15-year-old males (70.7 cases per million). The rate for 18- to 24-year-old males was 52.4 cases and 56.3 cases per million doses of Pfizer/BioNTech and Moderna vaccines, respectively.
Health officials have emphasized that vaccine-related myocarditis and pericarditis cases are rare and the benefits of vaccination still outweigh the risks. Early evidence suggests these myocarditis cases are less severe than typical ones. The CDC has also noted that most patients who were treated "responded well to medicine and rest and felt better quickly."
The Johnson & Johnson vaccine has been linked to an increased risk of rare blood clots combined with low levels of blood platelets, especially in women ages 30 to 49. Early symptoms of the condition, which is known as thrombosis with thrombocytopenia syndrome, or TTS, can appear as late as three weeks after vaccination and include severe or persistent headaches or blurred vision, leg swelling, and easy bruising or tiny blood spots under the skin outside of the injection site.
According to the CDC, TTS has occurred in around 4 people per million doses administered. As of early April, the syndrome has been confirmed in 60 cases, including nine deaths, after more than 18.6 million doses of the J&J vaccine. Although TTS remains rare, because of the availability of mRNA vaccines, which are not associated with this serious side effect, the FDA on May 5 limited authorized use of the J&J vaccine to adults who either couldn't get one of the other authorized or approved COVID-19 vaccines because of medical or access reasons, or only wanted a J&J vaccine for protection against the disease. Several months earlier, on Dec. 16, 2021, the CDC had recommended the Pfizer/BioNTech and Moderna shots over J&J's.
The J&J vaccine has also been linked to an increased risk of Guillain-Barré Syndrome, a rare disorder in which the immune system attacks nerve cells. Most people who develop GBS fully recover, although some have permanent nerve damage and the condition can be fatal.
Safety surveillance data suggest that compared with the mRNA vaccines, which have not been linked to GBS, the J&J vaccine is associated with 15.5 additional GBS cases per million doses of vaccine in the three weeks following vaccination. Most reported cases following J&J vaccination have occurred in men 50 years old and older.
Link to this
Full Story
The mRNA COVID-19 vaccines from Pfizer/BioNTech and Moderna have been shown to be safe and effective, both in clinical trials and in numerous studies conducted since their release. Vaccine safety monitoring systems have worked as expected to identify a few rare serious side effects, but evidence shows that the benefits of vaccination continue to outweigh any potential risks.
COVID-19, the disease caused by SARS-CoV-2, has killed more than 1 million people in the United States, and more than 6 million have been hospitalized with the disease since the beginning of the pandemic, according to the Centers for Disease Control and Prevention. Some fraction of people suffer from lingering or new symptoms after their infections that can last for months or years and be debilitating.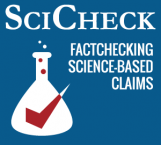 But on an episode of "The Joe Rogan Experience" podcast that aired on April 29, Dr. Aseem Malhotra, a British cardiologist known for spreading misinformation about the vaccines, misleadingly claimed that data from the original mRNA COVID-19 vaccine trials showed the vaccines are more harmful than the disease. His claims are based on a problematic reanalysis of the trial data published in Vaccine last fall.
"In my whole career, looking at all of the drugs and knowing about many different drugs that are prescribed, I've never seen something when you look at the data which has such poor effectiveness and such unprecedented harms," Malhotra said, in a section of the three-hour-interview that went viral on social media.
Malhotra cited the Vaccine study to claim that data from the trials showed "you were more likely to suffer a serious adverse event from taking the vaccine — hospitalization, disability, life-changing event— than you were to be hospitalized with COVID. So what that means is, it's highly likely this vaccine, mRNA vaccine, should never have been approved for a single human in the first place."
But experts have been highly critical of the Vaccine paper, and an abundance of other data contradict it. Experts and fact-checkers, including FactCheck.org, have said it has numerous problems.
One of the authors of the paper, Dr. Joseph Fraiman, an emergency medicine physician in Louisiana, joined a panel of contrarian experts gathered by Florida Gov. Ron DeSantis in December to falsely suggest the shots were too risky. As we've written, the paper was also cited in a report that falsely claims COVID-19 vaccines caused 310,000 excess deaths in 2021 and 2022.
In September, Malhotra cited the same paper in a two-part article he published in a diabetes-focused journal he edits, in which he called for a global pause on the COVID-19 mRNA vaccines.
Malhotra's ideas on nutrition, including promoting high-fat diets and dismissing the importance of keeping saturated fat consumption low, have been labeled as misleading and irresponsible. The British Heart Foundation has also criticized his claims on cholesterol and statins, drugs that lower cholesterol levels.
Faulty Reanalysis
The study upon which Malhotra based his claims is a reanalysis of the serious adverse events reported in the main Pfizer/BioNTech and Moderna COVID-19 vaccine trials. Adverse events are health issues that occur following vaccination, but are not necessarily caused by vaccination. The authors of the study claimed to have found that people who received the vaccine had a higher risk of what are called serious adverse events of special interest than those who didn't.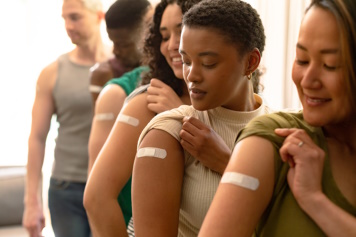 Photo by wavebreak3/Adobe Stock.
But as we've explained before, one of the problems of the paper is that while the authors focused on serious adverse events of special interest, the trial reported all serious adverse events. As a result, the authors chose the events they thought corresponded to the ones of special interest, which could have resulted in cherry-picking, critics say.
A second issue is that the authors compared the number of people hospitalized with COVID-19 with the number of adverse events of special interest – instead of comparing it with the number of people who experienced these events. That's problematic because each person could report multiple symptoms or conditions.
Also, a hospitalization can be more serious than some of the adverse events, such as rashes or diarrhea, as Susan Oliver, an Australian scientist who corrects misinformation on YouTube, has explained.
Fraiman has argued against that critique and others. But Jeffrey Morris, director of the division of biostatistics at the University of Pennsylvania, told us in December that the authors' response to the problems raised was not "sufficient or convincing."
The benefits of vaccination are also underestimated in the study, Morris told us, because while the protection lasts a long time, the data only reflect the duration of the trials.
By ignoring the rest of the vast literature on the COVID-19 vaccines in favor of a single, flawed analysis, Malhotra is exaggerating the risks of vaccination and providing a misleading and highly skewed view of the risks and benefits.
Смотреть комментарии → Комментариев нет